Welcome to the Jazz Drama Program site!
Our Mission:
The Jazz Drama Program inspires students, teachers and their communities by providing interactive experiences in the jazz arts –storytelling, music, dance, theatre and visual arts.
The Jazz Drama Program (JDP) was founded in 2003 as a 501(c)3 non-profit organization by jazz musician Eli Yamin and teacher Clifford Carlson to get young people involved in and excited about jazz.  By commissioning new jazz musicals, recording CD's and distributing scores and scripts and offering professional development for teachers and workshops for students, The Jazz Drama Program is building new audiences and stakeholders in the jazz arts through the mediums of storytelling, music, theatre, dance and visual arts.  To date, Jazz Drama Program musicals have seen over 75 performances in thirteen states and four countries literally involving thousands of young people and their families in sustained exposure and involvement in the jazz arts.
---
Latest News
Donate To The Jazz Drama Program With Your Amazon Purchase
The Jazz Drama Program is now registered with the AmazonSmile program.  Now, if you shop and check out at smile.amazon.com,  just like you would normally do at Amazon.com, 0.5% of your Amazon purchase will be donated to The Jazz Drama Program.  Buy what you need and help support Jazz Drama at the same time.  What could be better than that?
Photos from Nora's Ark Production in Poland
Here are photos from the Arka Noemi (Nora's Ark) production in Poland.
Here is a short video about the production.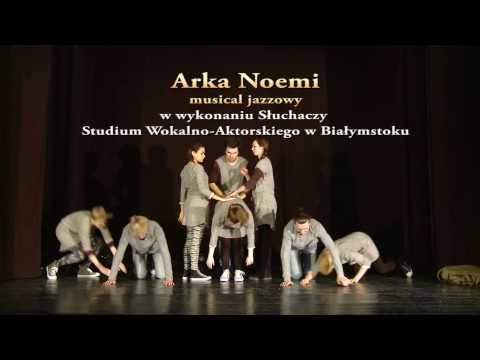 Building of a real Ark from recycled materials.
Photos from the Third Jazz Drama Vocal Workshop
Here are photos from the third free Vocal Workshop that was held on Monday, March 31, 2014 for singers ages 10-17 with Eli Yamin and Jeannette LoVetri at The Jazz Drama Program Studio.